HOW TO FIND AND BUY YOUR DREAM HOME
Once you have spoken with a lender or a bank and you have been prequalified for a loan or at least have a good idea of what you can afford, you can begin looking for your home. The most important thing to consider is location.
Ask yourself, is the property close to the schools you need, it is close enough to the stores you frequent, to churches or other places you like, and is it convenient for getting to work? Most of all make sure the property is located in a neighborhood that suits your lifestyle. If you are a city person, you may not like living deep in the woods, or next to a cattle farm. If you've lived in the country all your life, living in a townhome might not be for you.
Many home buyers are cruising the internet to find properties. Websites like Realtor.com© and Zillow.com© can help you locate potential homes on the market in the towns you want. Realtor.com© shows only has those homes and land that are definitely for sale.
The next hing to do it to make an appointment with a local agent, preferably someone who knows and lives in the area. They can tell you about the town and show you what is available. If you give the agent permission, they can work with you and help you navigate the purchase of a home once you find the right property.
Then drive around and preview the homes you've picked out to see if they are located in the area where you want to live. You can do this with your REALTOR© or on your own. If you have visited with a real estate professional and they have given you their time or information on homes, it is common courtesy to return to that agent to show you the homes that interest you. They work on commissions and will appreciate your business.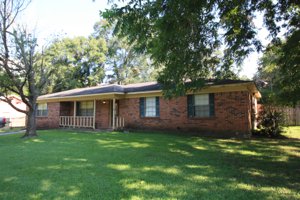 Once you settle on your home, the next step is making a written offer on the home. Your agent will help you with this. If you have been prequalified you will l have the upper hand with negotiating a purchase. If you haven't been prequalified your Realtor© can also help you by estimating closing costs and how much your payments will be.
On the Offer to Purchase, the REALTOR© will write down the terms you request and present it to the seller or to the agent representing the seller. Everything is written down, most importantly the purchase price, who will pay for what closing costs and items, and how you will want your name on the deeds. Once the terms are accepted, you are much closer to owning a home.
As area experts we can help you. Contact us at 251-865-4266 for more information on how to buy a home or to tour homes in the area.
©Aleta Boudreaux, 2022
Curious about what's happening in your neighborhood? You can create a custom market report to see what's active, under contract, and sold in your neighborhood!
Considering selling or refinancing your home? Get an INSTANT property valuation now!
today to find out how we can be of assistance to you!